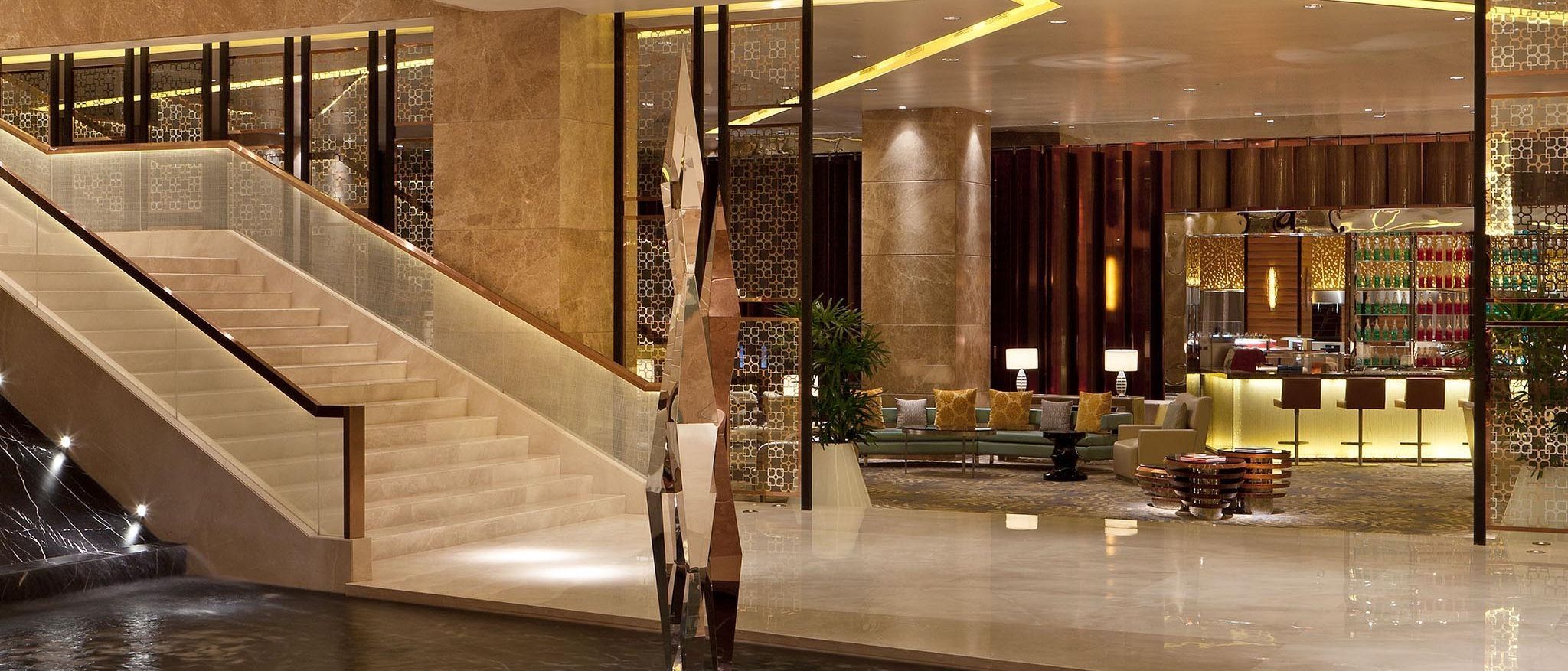 At the Sheraton Grand, we believe that life's better when shared. And what could be better than putting on your walking shoes, heading out to the city and spending a great day with friends and family. We recommend bringing a camera as there are pictures galore to be taken. After all, Bangalore isn't called the Garden City, Pub City and Silicon city of India for nothing. Your journey starts in Malleswaram, which consequently is also where the hotel is located, right in the heart of old Bangalore. Located 8 kilometers from the city center, this is the place to shop for those tid-bits and souvenirs to remind you of ye journey to the sub-continent. Places of attraction include the world famous ISCKON Temple, the Malleswaram bazaars and the myriad eateries offering authentic South-Indian food made the Bangalore way. For the shopaholics at heart, the hotel is attached to Bangalore's and India's largest mall- the very aptly named Orion Mall. We are also tantalizingly close to Bangalore's second largest mall- Mantri Square, currently India's largest shopping mall offering four floors of bliss, joy and oodles of shops and dining options to swipe that plastic on!
As you proceed further to the city's center, you'll find out why Bangalore is called the Garden city of India. A shining example is the Cubbon park- 300 acres of lush green space. Lovingly called the lung of Bangalore, it is a perfect venue to kick back, relax and enjoy the wonders of good 'ol mother nature in all her glory. Expect beautiful sunrises and gorgeous sunsets.
Around the park lie some of Bangalore's most celebrated shopping streets and malls- UB City, MG Road, Brigade Road, Church Street and Richmond Road to name a few. It is advisable to activate that GPS on your mobile phone to get around these roads as the plethora of shops, clubs, restaurants, stand-alones' and malls are enough to overwhelm the senses (and your wallet- you have been warned)! Also, bring your Zagat guide as some of Bangalore's most famous (and expensive) dining options can be found here to tantalize the taste buds of the discerning connoisseur.
Many famous landmarks can also be found, including the Vidhan Sabha- the seat of the State's government, Tipu Sultan's Palace and birth place, Bangalore museum.
While we do recommend trying our lip-smacking cocktails and mocktails from Alfresco by Bene, Bangalore offers some serious competition to us in pubs, bars and cafes. The best are located in Whitefield, Koramangala, Indiranagar, Brigade Road and Vittal Mallaya lane. Do note that like Cinderella, the fun ends at midnight, and all bars and restaurants close down around that time in accordance with the local laws of the state. While Bangalore is a safe place to move around at night, it is recommended to get your eight hours of beauty sleep in the comfort of your very own sweet sleeper bed.
On the outskirts of the city, you'll find the Nandi Hills- a world famous tourist destination; and Wonder-La- the city's premier amusement park and one of the largest amusement parks in the country. There are also plenty of bird and wild life sanctuaries to keep content the nature lover in you. Should you also have the time to do some serious 'cross-state' sight-seeing, a full-days' visit to Mysore is recommended.
Please feel free to ask our concierge to assist you with any excursion tours you plan on going for. After all, what's a vacation of fun, food and sights to see without a little help from the natives.