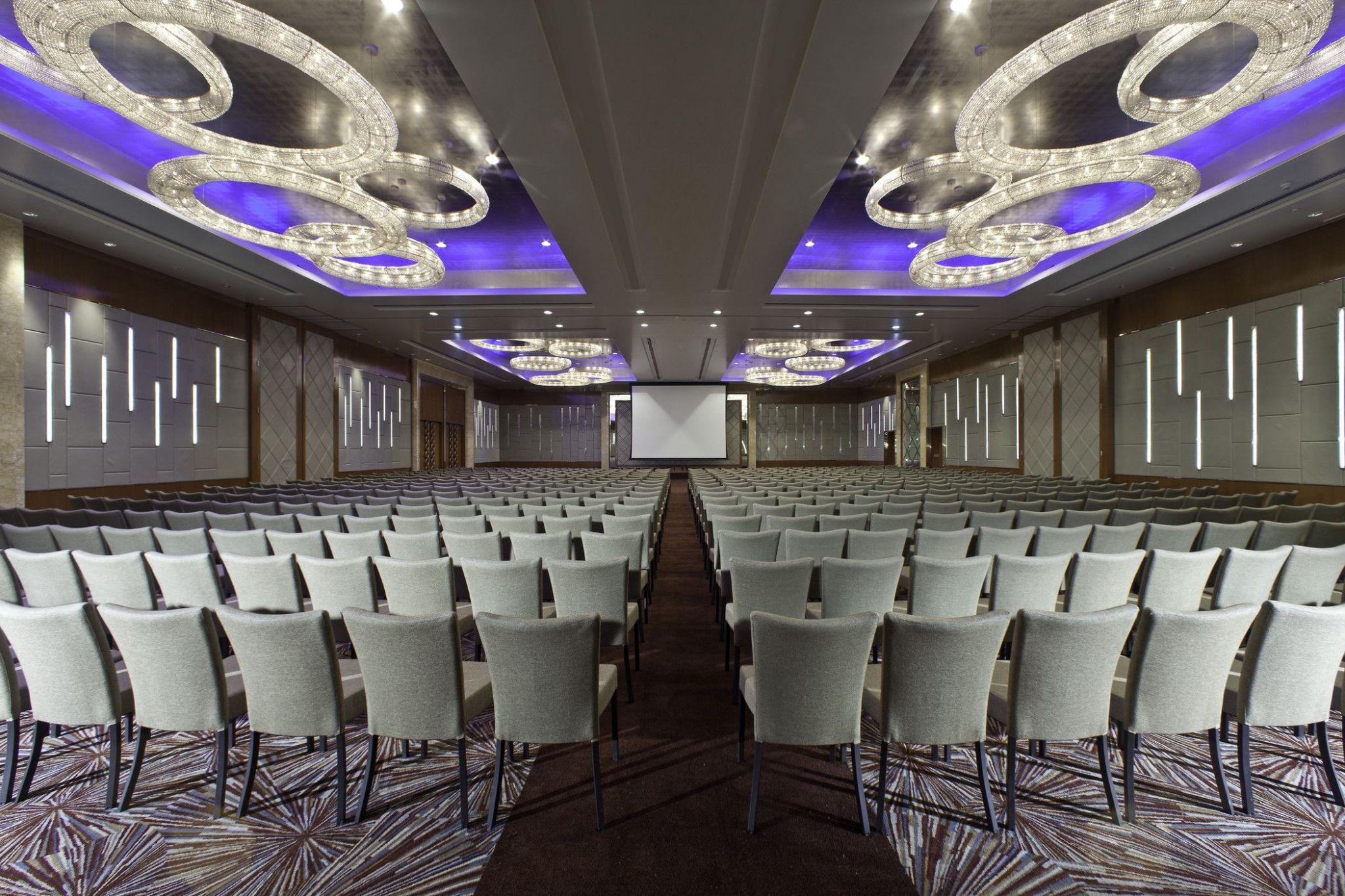 Let us take care of your business requirements.
Planning an event in the city- perhaps a wedding or a conference? Or maybe just a small get-together- with family and friends. The Sheraton Grand Bangalore Hotel at Brigade Gateway offers total of 25,649 square feet of banqueting space capable of catering for up to a thousand people in a single hall, and backed by the latest in technology that money can buy- Yes, size does matter, even in the corporate world.
Our meeting rooms feature cutting-edge technology, including video and DVD projection, high-speed internet access, smart lighting technology to create the perfect mood for business or leisure, and video conferencing facilities. Whatever your technical specifications and requirements, our experienced conference and banqueting team will proactively anticipate your needs to ensure a successful and memorable event.
For the business-minded who live in the fast lane, why not cool off at the infinity pool overlooking the city; or perhaps release all that energy with a stress busting work-out customized by our trainers at the Sheraton Fitness. And with our award-winning dining venues offering up dishes as varied as the far-east to the heart of Mediterranean hinterland, allow us to 'seal the deal' with a hearty meal and a dessert or three …..
Wish to have everything about the hotel at your finger tips without having to call us? Already interested in planning an event at our hotel? Click here to submit your very own online e-proposal and our catering sales team shall get in touch with you. It's hassle-free, environmentally friendly and there are no phone calls charges involved as well! Now that's a great way to start any event, don't you think?
And what's more, you can click here to view our Banquet and Catering menus. Efficient and easy to navigate; planning your meeting, your conference, your wedding, or your party has never been simpler!