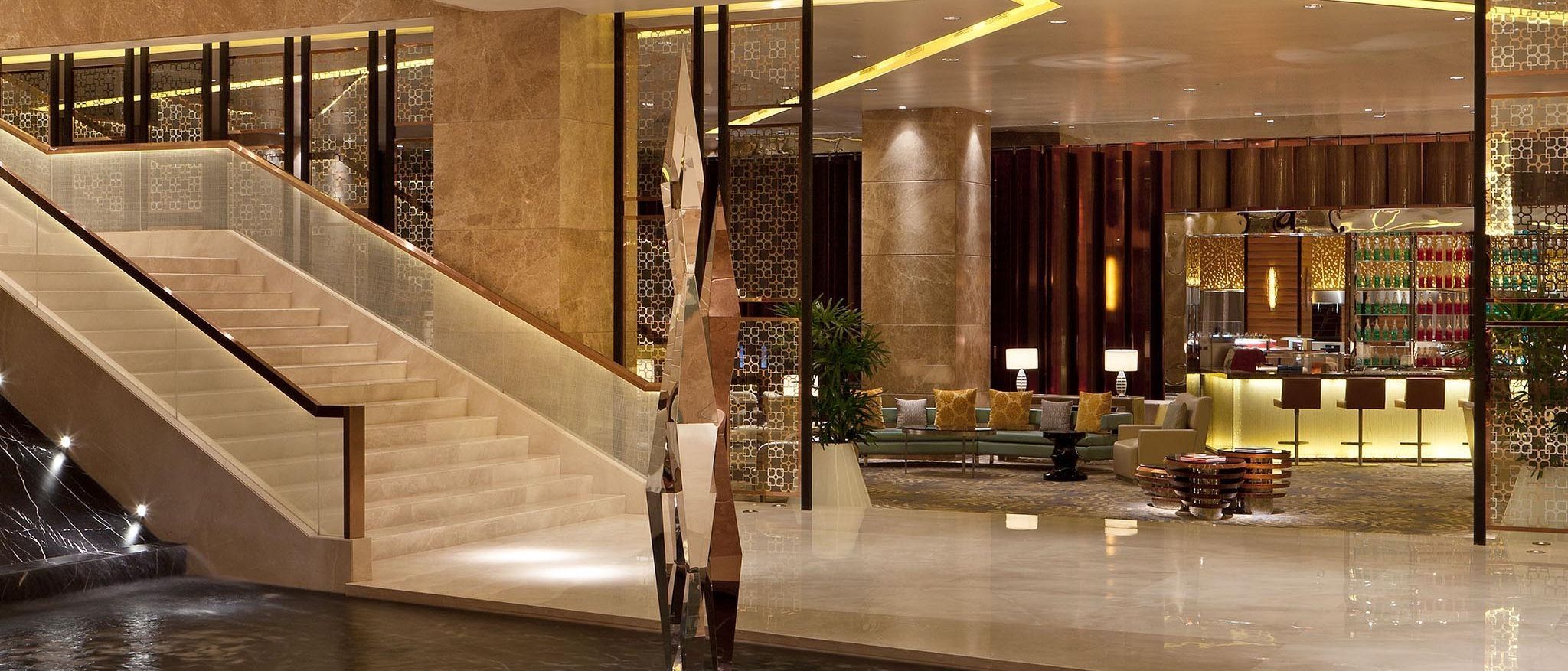 BY ROAD - The Sheraton Grand Bangalore at Brigade Gateway is located on Dr. Rajkumar Road, right near the ISCKON Temple and adjacent to the 'Metro Cash n Carry' Yeshwanthpur, in the iconic Brigade Gateway lifestyle enclave. The best way to reach the hotel from the city-centre would be
Taking the road going to Majestic-Pass Mantri Square and go straight through Malleswaram- from the 17th cross take a left and continue down the road till you reach a T-Junction on Dr. Rajkumar road. Take a right and the hotel will be to your right.
OR
Take the Sankey Road-Once you reach Sankey Tank, take the route through to C.V Raman Road-After that, Take the Tumkur road going toward the Peenya bridge (a.k.a Yeshwanthpur flyover). After going over the bridge, 200 metres ahead, the entrance to the Brigade Gateway Enclave (for the Columbia Asia Hospital) will be to your right. Take the entrance to reach the hotel.
BY TRAIN - The Yeshwanthpur Railway Station is just 1.2 kilometres away from the hotel while the Bangalore Railway Station is around 5 kilometres away. For knowing which train station your train departs, we recommend checking the Indian Railways website online.

BY AIR - The Sheraton Grand Bangalore at Brigade Gateway is 31 kilometres from the airport. Private transport to and from the airport is readily available. We recommend either availing the services of our dedicated hotel chauffeurs or booking a pre-paid taxi. Get the latest details of your flight with the Bangalore International Airport.

BUS SERVICES- Bangalore offers an extensive bus service. All bus routes for within the city and between cities are linked to the 'Majestic' Bus Stop, located a mere 4.5 kilometres away from the hotel.


BY FOOT - It is highly recommended to buy a map guide from the many road-side vendors as Bangalore is a BIG place. These guides not only contain valuable information about the important landmarks city but also tips and pointers for the back-packer tourist. Plus, you'll be doing your bit for the environment. Eco-friendly is after all very 'in' these days!