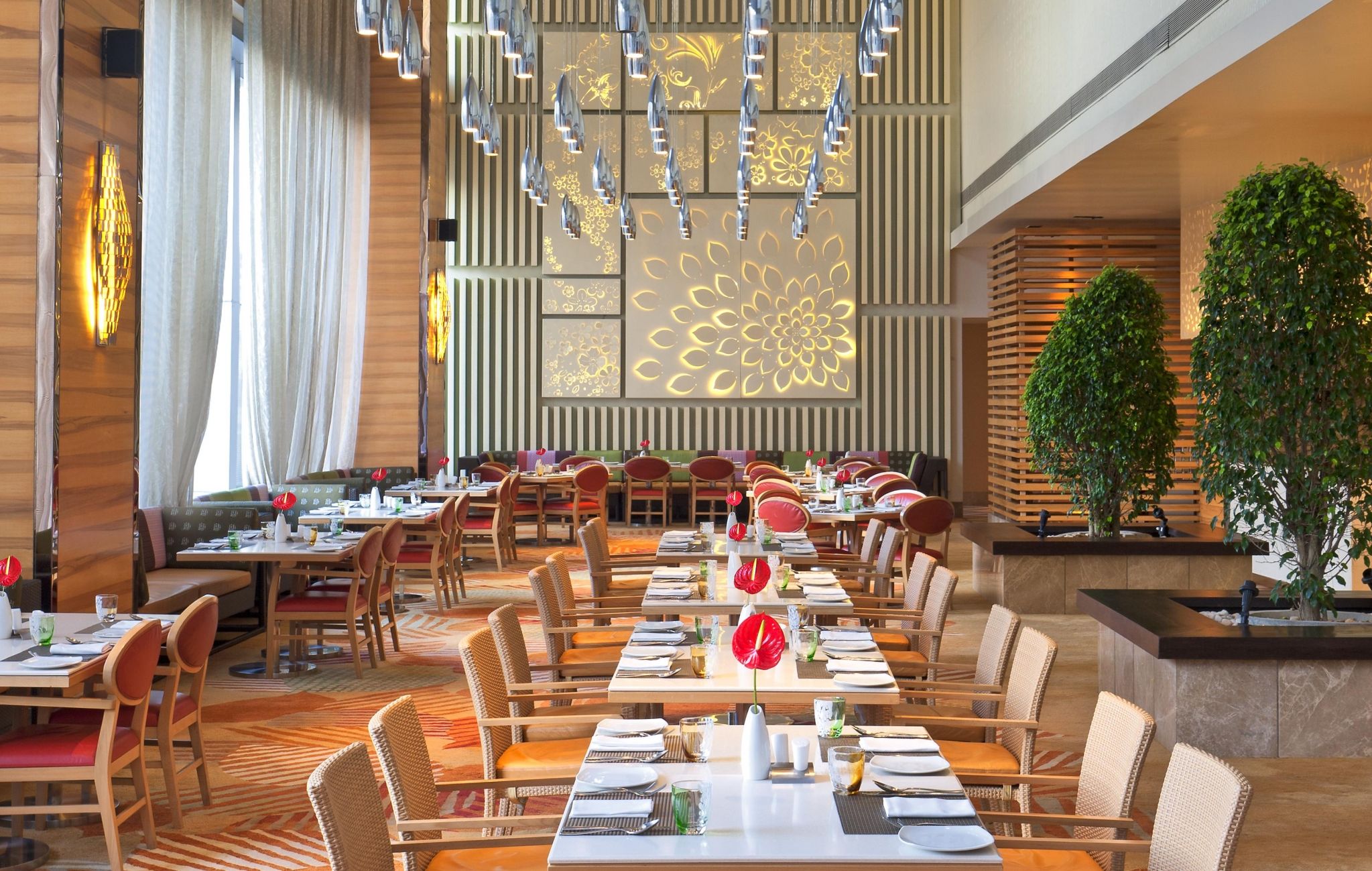 Serving up the world one buffet at a time.
Celebrate life's lighter moments at Feast, the hotel's all-day dining venue, and experience a different kind of aromatherapy. Serving up some of the world's most celebrated cuisines the only way it should be- as a smorgasbord of a buffet, come share your favorite stories and celebrate the good times with loved ones over a feast! However, if you are craving for something quick, tasty and easy; just look to our à la carte menu for classic options such as the Caesar salad, our Sheraton club sandwich or the very famous and tantalizingly juicy and divine Sheraton Burger.
A special Grand Sunday Brunch is also served up every week- already a favorite amongst families
Smoking is permitted only in designated smoking areas. The Smoker's Lounge is located in Feast,and comes complete with a snooker table to help you pass the time while enjoying a game or two with friends.
For more information about Feast, click here.
Location: Lobby
Cuisine: International
Capacity: 150 covers
Buffet hours:
Breakfast: 6:30 AM -10:30 AM
Lunch: 12:00 PM - 3:30 PM
Dinner: 6:30 PM - 11:30 PM
Sunday Brunch: 12:00 PM - 4:00 PM
A la carte hours:
To make a table reservation, contact: +91 80 4252 0133