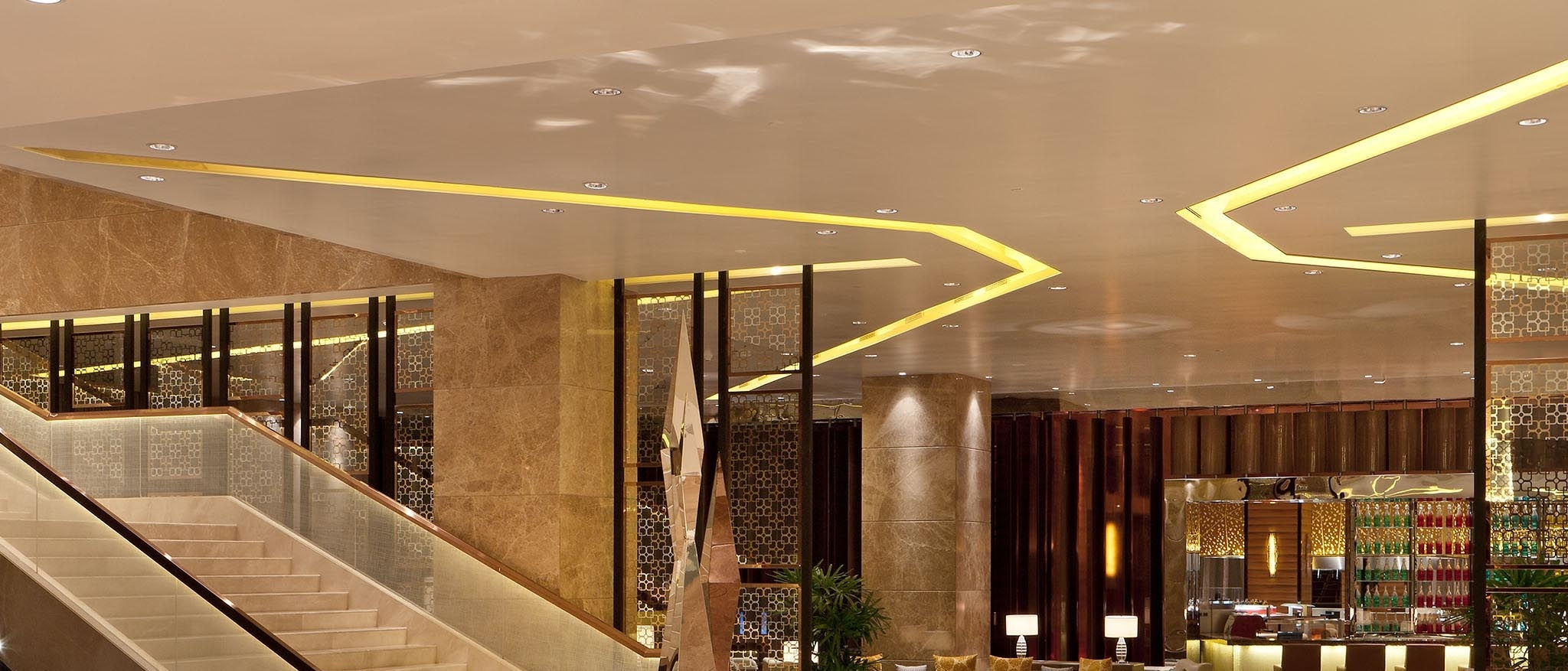 Live the ultimate fantasy of becoming a Shah, a King, an Emperor. The lord and master.
Snazzy, stylish and uber chic; welcome to the opulent world of Durbar. Themed around the fabled courts of the Mughals, experience the decadence of being pampered like a Sultan. Recline on your very own throne sofa as our bar-tenders wait at you every beck and call, creating cocktail magic as you sample on hors d'oeuvres fit for a king.
A special smokers lounge is located on the mezzanine floor of the venue.
For more information about Durbar, click here.
Location: Lobby
Capacity: 80 covers
Cuisine: Snacks and cocktails
Hours: 3:00pm-11:30pm
Atmosphere: Snazzy
To make a table reservation, contact: (91) (0)80 42520155
Until November 30, 2016, Durbar restaurant is closed for renovations. Please contact the hotel for further information