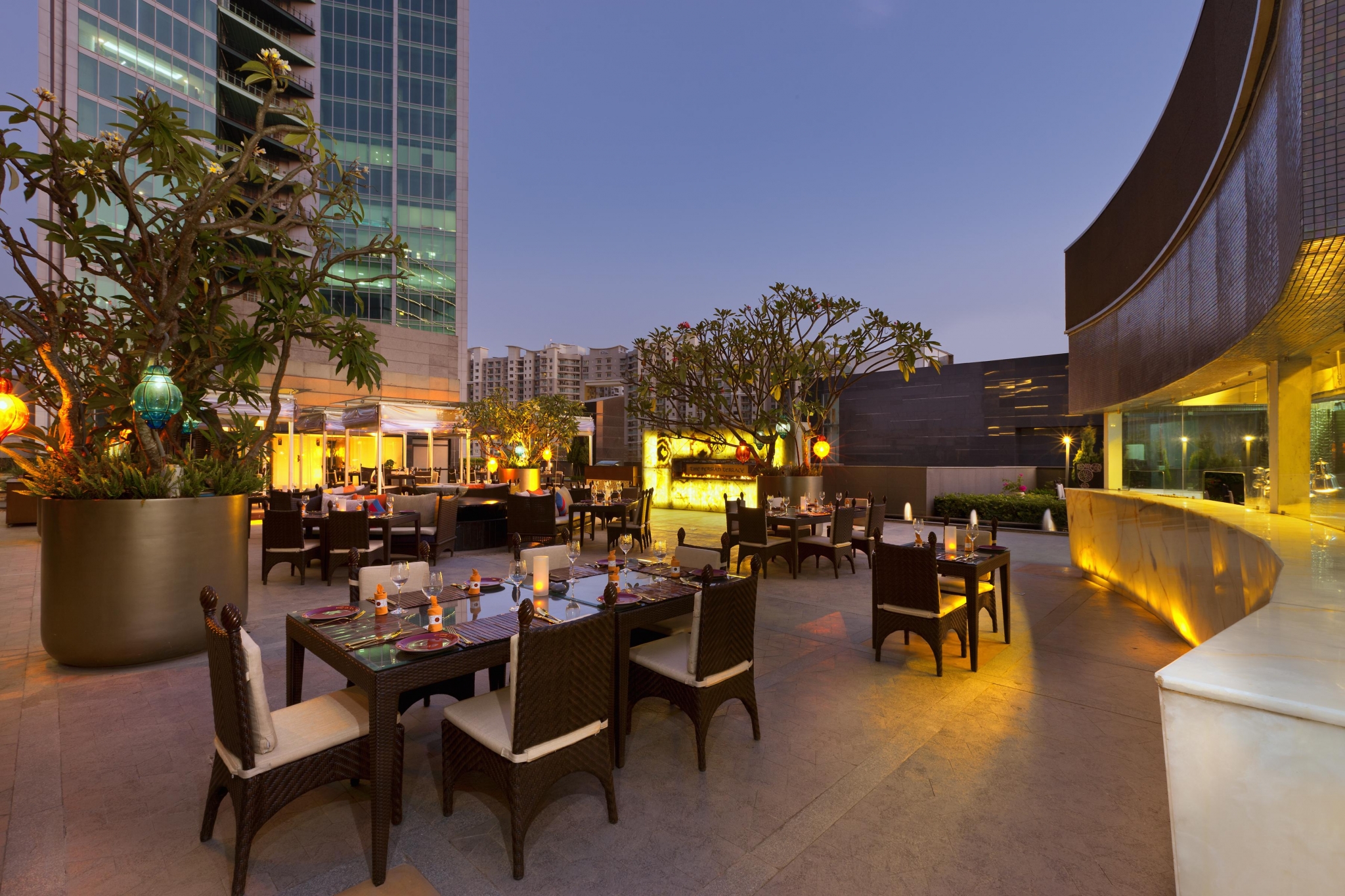 Moon-lit dinners will never feel the same again!
When dusk falls on Bangalore, the Persian Terrace invites the discerning guest to experience the wonders of an arabian night. A completely al-fresco seating under the starry-starry night sky, prepare to get swept away to the mythical land of the Shahs . The smell of mouth-watering kebabs waft through the evening breeze as you sample on some of the finest pilafs and mezzes to grace a dinner plate. Come and experience the magic and wonders at the best Persian restaurant in the city.
Smoking is permitted but only in designated smoking areas located near the venue.
Location: 4th floor terrace
Cuisine: Iranian
Capacity: 80
Hours:
Atmosphere: Exotic, romantic
To make a table reservation, contact: +91 80 4252 1000