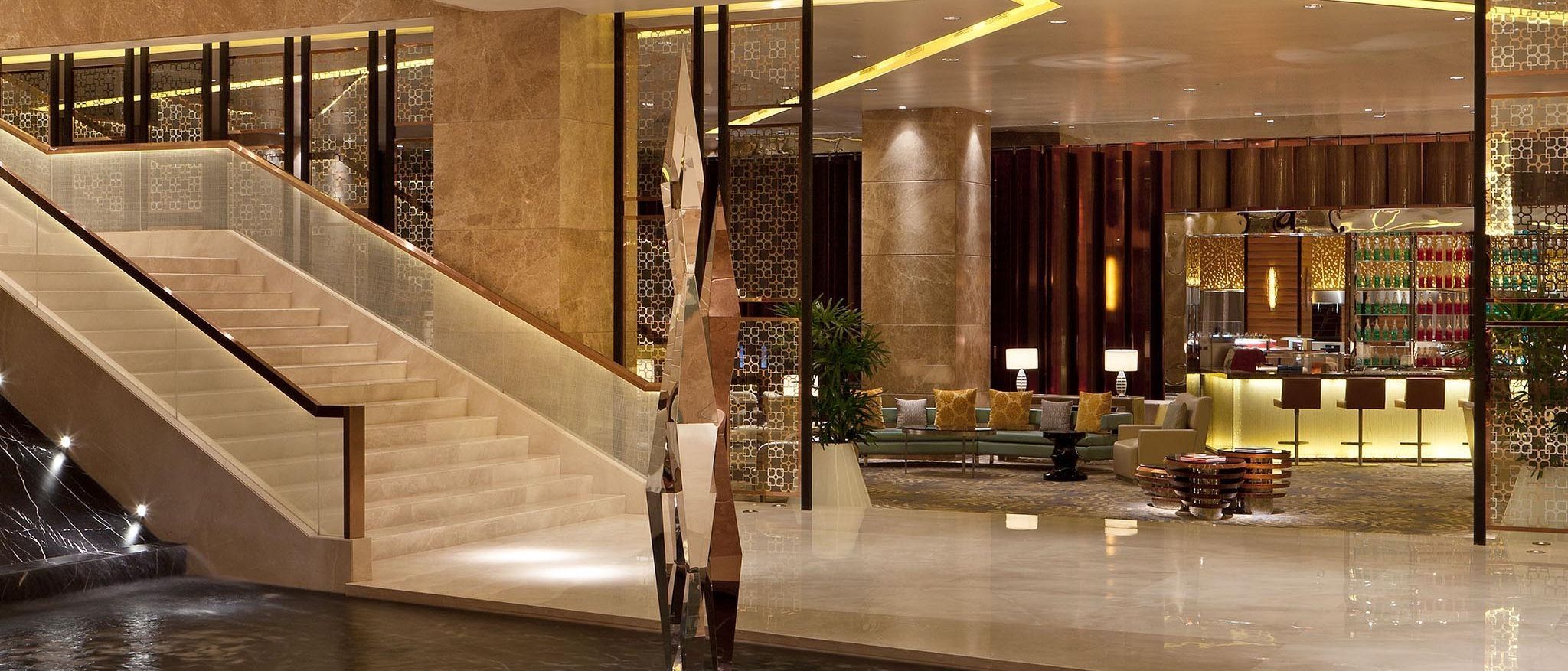 Linking you to your online social world.
Now out of town doesn't necessarily mean you have to be out of touch with your friends and family.
You can enjoy Lobby PC services in the heart of the lobby. Feel free to surf the web on our terminals, or bring your laptop for complimentary wireless High Speed Internet Access. With a lobby designed for socializing with friends old and new, we at Sheraton believe life is better when shared.
While you're on Facebook or Skype, why not snack on your favourite Sheraton treats, like the juicy Sheraton Club sandwich or a basket of hot, freshly seasoned french fries prepared with loads of Sheraton TLC. Or perhaps cool off with a diet-coke or freshly squeezed orange juice.
Why not kick back and relax on our comfy designer sofas, catching up on the latest news or watching the latest football match while waiting for that download of yours to complete. Or perhaps a little light reading with your favourite magazine or newspaper sounds better.
This is, after all, the Link@Sheraton- your space in your home away from home.