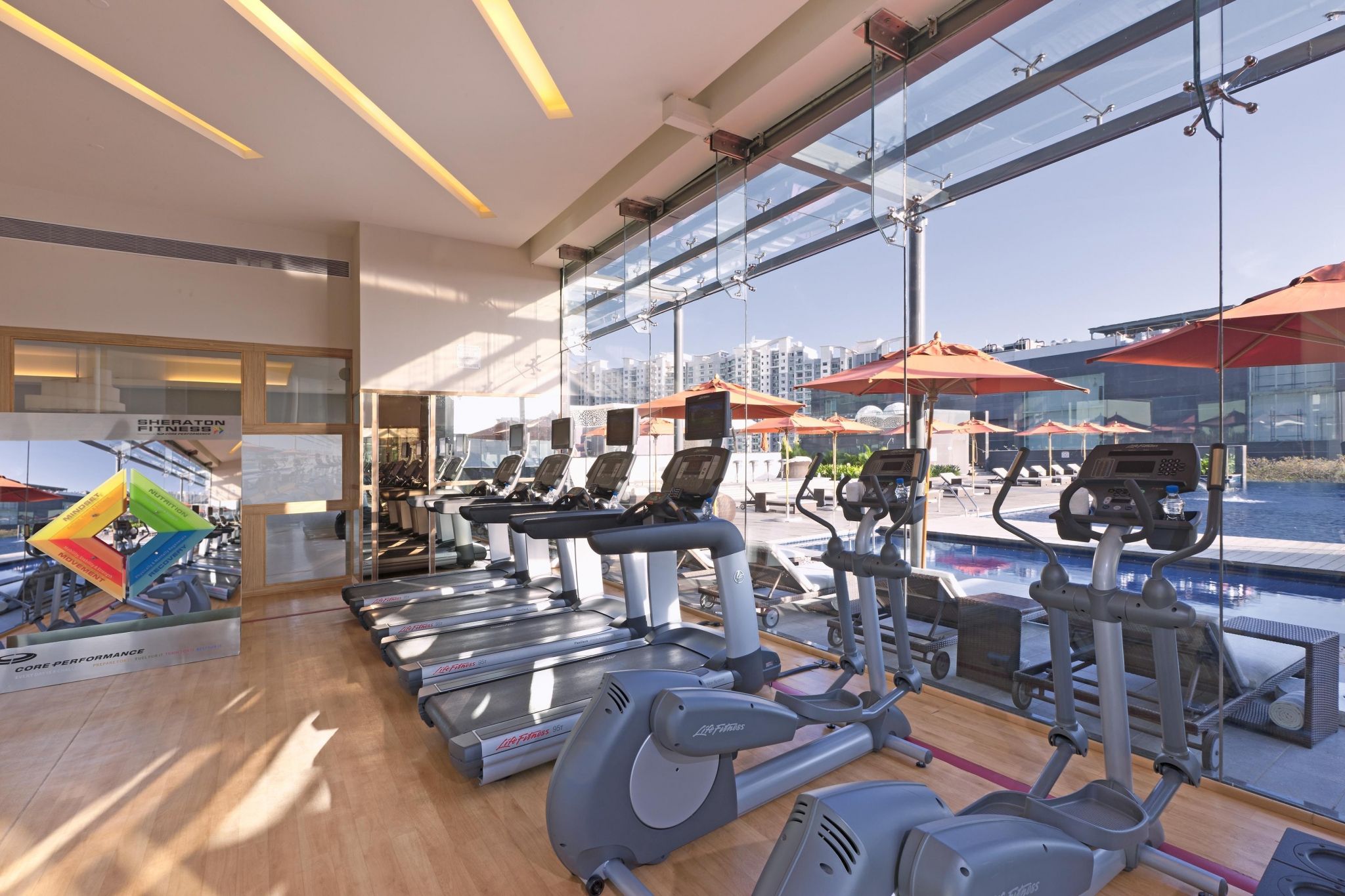 Burn away last nights calories and those early morning blues.
The Sheraton Fitness is a program that offers guests a comprehensive health and fitness program that helps you maintain your routine while on the road. Available 24 hours x 365 days, access the fitness centre whenever your legs feel the itch to twitch located right next to our infinity pool located.
All the eqipment comes from Life Fitness®, one of the world's leading fitness equipment provider.
A free-space hall for conducting yoga or aerobic exercises is available making it the perfect place for getting ready for a brand new day. The gym is also equipped with separate changing rooms for men and women. Each changing room comes equipped with 3 showers, 1 sauna room, 1 steam room, 2 rest rooms and locker capacity for up to
Equipment available:
4 Treadmills
3 Cross Trainers
2 Upright bikes
1 Reumbent bicycle
2-in-1 LAT pulldowns
1 Seated Rowing's
1 Abdominal machine with back extension
1 Abduction machine with adduction
1 leg press machine
1 leg extension machine with leg curl
1 multi-purose 3-in-1 machine for seated shoulder press, incline chest press and flat chest press
18 dumbells in total with options of 2 kg, 4 kg, 8 kg, 10 kg, 12 kg, 14 kg, 16 kg, 18 kg and 20 kg.
2 Stability balls
1 85-cm Swiss (Gym) ball
1 55-cm Swiss (Gym) ball
1 free-space hall for yoga and aerobic exercises.
4 gym mats2 resistance band.
2 skipping robe.
4 Massage stick.
3 mini stretch band.
4 Foam rolls.
1 medicine ball 3 kg.
EZ bar : 2 - 10 kg, 2- 7.5 kg, 4- 2 kg, 4- 1.5 kg.